How to Develop a Sales Business Plan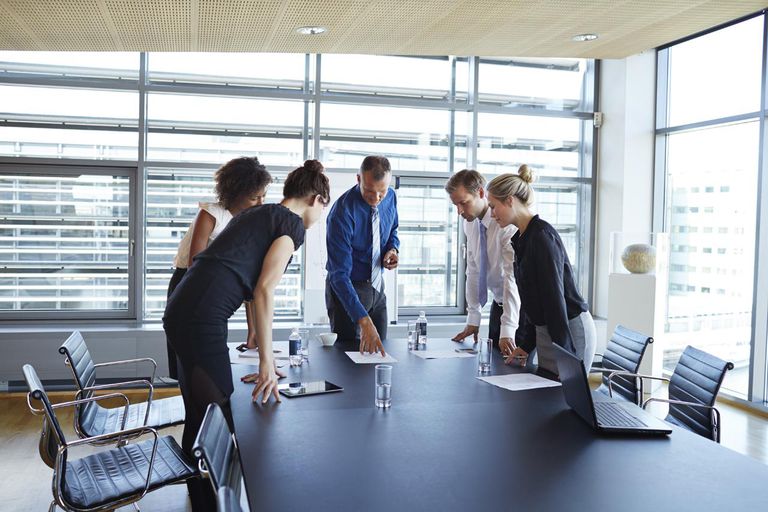 The central component of your business plan for a sales organization or sales department is the very important task of sales forecasting.  The business plan itself would detail the thinking as well as strategies and tactical development plans recommended for accomplishing the sales forecast during the upcoming planning year or cycle.  The plans for accomplishing the sales forecast is the most important undertaking a company, large or small, must do.
Developing a Sales Business Plan
Undertake a thorough analysis of macro-forces that can impact sales such as the country's economy.  Study forecasts of the growth projections for the industry in which the company operates. Recognize that much depends on a company's sales success including profit and loss and general operations. Evaluate all areas of the company's business in light of their ability to contribute to the sales goal or detract from it and adjust the company sales goal in the business plan accordingly.
Consult with internal department managers to get their input on projections for manufacturing including the actual number of widgets projected to be produced. Calculate the total number and price of each widget as this the company's projected Gross Sales Revenues. This is an extremely important number that is derived from sales from which all other operations of the business are financed.
Analyze any new business, new product development, or new distribution channels that might impact the sales forecast in a positive way.  Determine the levels of Labor and Staff needed to perform the business' operations and how those levels will affect the sales goal in the business plan.
Consult with your marketing department counterparts early to get their plans for creating and promotion to assist in accomplishing the sales objective.  Recognize that marketing's plans for pricing, distributing, and promoting the company's products and services will be key in delivering on the sales projection.  Evaluate marketing's strategies for reaching the company's business or consumer audiences using the most effective messaging and media.  Adjust the business plan's sales goal in light of the strength or weakness of those plans.
Evaluate and factor in any known activities of competitors that might negatively impact your ability to accomplish a sales objective.  Gather intelligence on competitive product introductions or even a competitor's hiring of a new ad agency which might tip the marketplace in favor of a competitor, making the job of accomplishing the sales objective more difficult to achieve.  Adjust the business plan's sales goal in light of the reliability of that intelligence.