Halloween Marketing Ideas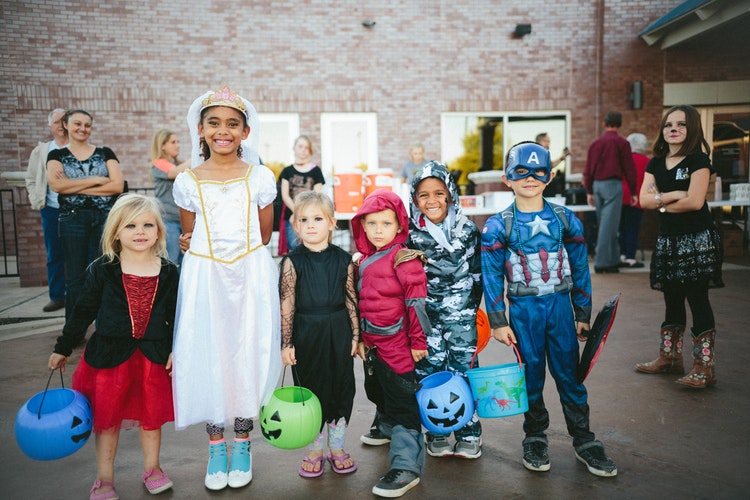 Halloween is a major marketing holiday closely following Christmas in terms of expenditures made on costumes, candy, and of course parties. October 31st is a fun night in America for people of all ages and an excellent time for companies to market their company or product.
The costume and candy industries have pulled out all the stops when it comes to Halloween and so as early as late August, store's will begin to stock their shelves with seasonal decorations in preparation for the big day.  The frenzy reaches a crescendo even as late as the few hours before dark when everyone rushes out for last minute costumes or candy for Trick or Treaters.  Businesses can get in on the spirit of the holiday by actively promoting Halloween, especially in brick and mortar businesses.
Halloween is for Kids
Although many adults are crazy for Halloween, All Hallows Eve is ostensibly a holiday for kids.  Hundreds of costumes tricksters roaming the neighborhood at dusk are one of the wonderful sights of the fall season.  Developing a marketing program that focuses on children is a good way to entice their parents into your store and for your to profit from all the fun.
Scary House
Everyone loves a scare, especially at Halloween.  Turn a backroom into a Ghoul Museum using black lights and traditional Halloween decorations like skulls, skeletons, hanging bats, and eerie music. Hire several teens to dress in costumes and walk around touching the unexpected visitor, causing a bit of bedlam tailor-made for little children.
Halloween Cooking Class
If you've got the facilities, host a Halloween Cooking class for kids during the week of Halloween.  This is a great way to get their parents in a store for an hour or more as the class is conducted.  Kids love making traditional Halloween treats like Popcorn Balls and Candy Apples.  Supply the ingredients, colorful wrapping cellophane, and decorate the room to create a memorable experience for kids and some shopping downtime for their parents.
Host a Thriller Dance Off
Michael Jackson's Thriller music video is a perennial Halloween favorite.  Host a Thriller Dance off in your store parking lot by inviting local dance studios to participate.  Hire a couple of local dancers to lead mass Thriller dancing.  All you'll need is the Jackson CD, loudspeakers and the cooperation of local authorities to host an outdoor event.
Apple-Bobbing
Bobbing for apples is a traditional fall season activity.  Set up several tubs of water and drop in 8-10 apples.  Award prizes for kids who grab an apple on the first attempt and have plenty of chilled Apple Cider on hand for their parents to sip while they shop.