What is Marketing Strategy?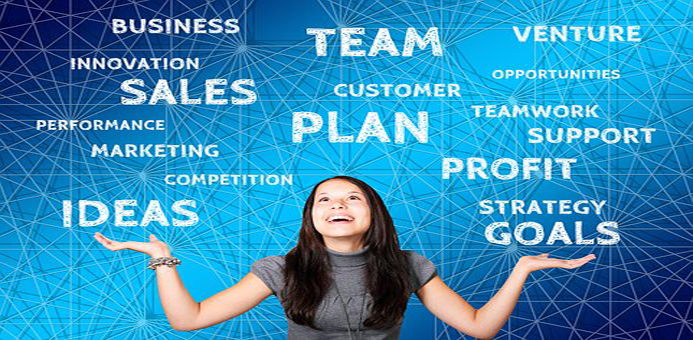 Every business exists in a dynamic, evolving industry with the ebb and flow of company resources.  Industry competitors are actively changing their product's attributes, prices price, or messages.  Consumer's taste change and brands need to be refreshed. This is the game of marketing.  Staying actively involved in the game of business is why marketing strategy development is warranted.
Strategic Development is the activity of developing a game plan to succeed in business.  Whether your business is large or small, you need a game plan to win in a climate where the odds are constantly changing, marketing strategy is your planned path to winning.
What is Marketing's Objective?
Marketing is performed in service to a sales goal.  Marketing strategies should be developed for four main areas of the company's business including its Product, Price, Distribution, and Promotion to meet or exceed the sales goal.
In order to develop a marketing strategy, you need up-to-date information on all the areas of marketing.  Major marketers planning season is proceeded by fact-finding from both data mining and field research.
Marketing strategy development begins with a thorough evaluation of all the macro forces that impact the business should be undertaken and conclusions are drawn about their impact on the business positively or negatively.  The fun of marketing is in determining what you will do because of and in spite of the business situation to meet challenges and capitalize on opportunities.
Tactical Toolbox
What methods will you use to get the job done? This is the fun part of marketing strategy.  Whether a budget is large or small, resources are always viewed as limited.  But with the available budget, the marketing strategist will craft a strategic course of action then selects like pastries in a window from the toolbox of tactical marketing program options to use.
One manager may decide the best tactic to increase the product's distribution outlets is to host 20 of the total regional managers for a weekend stay at an exclusive Florida spa with their wives.   Another manager with the same marketing goal might decide to hire an ad agency to create a trade ad for publication several times a year.
Budget and Management
Development of a Budget is a key element in a Strategic Plan.  All the wonderful tactics in the world won't help if you can't afford to do them.  Each element of the plan should be a line item in your budget and a dollar figure assigned to it.  When combined, their total is the cost of the strategic plan.
A budget is also a tool for monitoring performance of the plan.  Revisit the budget monthly to revise costs against estimates so you manage and control expenditures for tactics included in your strategic plan.
After your planning year has ended, it is important to measure the success of your strategic development plan against its primary goals.  By evaluating performance against plan, you're able to refine and improve your business' strategic plan for the coming year, with the goal of ever-increasing profits and productivity.