What is Marketing Strategy Development?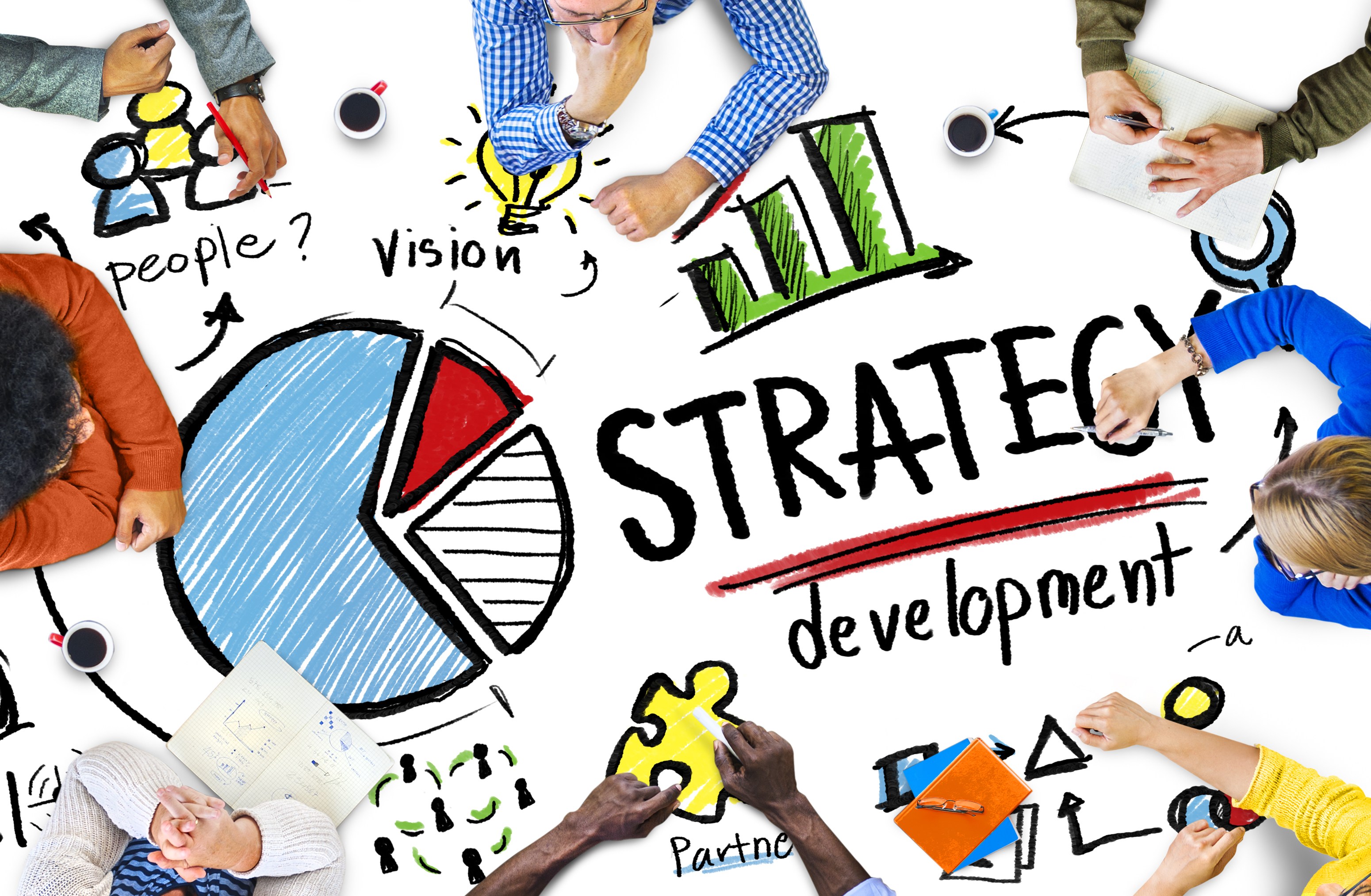 Marketing is performed in service to a company's sales goal.  In order to develop a sound marketing strategy, you need up-to-date information on all the areas of marketing.  This fact-finding from both data mining and field research will have a cost associated with it.
Published Research
A marketer may subscribe to industry, trend or brand analysis studies.  These studies can cost anywhere from several hundred dollars to several thousand, depending on type and value of its information.
A large company needs to know what's going in with its competitors and will purchase syndicated research to understand the levels of sales volume and dollars was achieved last year by the industry's top performers.  Companies like Procter & Gamble and Ford Motor will spend millions on qualitative and quantitative consumer research to determine attitudes and product usage of their products and those of competitors.
Primary Research
A smaller company may hire a college kid to go into local stores and do an inventory of competitors and how the company's product is being displayed in the store.  Here too there is a cost associated with gathering this information.    The student has to get paid, his expenses for travel must be covered, once gathered the information must be formatted for distribution, a secretary earns her daily wage.
A company might conduct its own primary research and this can be quite expensive.  Focus group studies require a moderator to lead the group, travel, and expenses as well as the cost to compile the findings.  Similarly, a quantitative study depending on the number of respondents surveyed could cost thousands of dollars.
Tactical Deliverables
Often marketing strategists might employ the services of an advertising agency or media buying agency to develop speculative creative campaigns and/or media plan scenarios.  These activities all come with a price tag that may be reflected as increased hours billed for their development or a separate project fee.
Some managers like to use deliverables as sales aids for a marketing strategy plan.  If the budget can handle it, why not employ all the selling tools available but know that there is an expense associated with their creation.  There might also possibly be additional funds required to take those concept ideas to final materials but those expenses should be covered in the proved marketing budget itself.
Budget and Management
Development of a Budget is a key element in a Strategic Plan.  All the wonderful tactics in the world won't help if you can't afford to do them.  Each element of the plan should be a line item in your budget and a dollar figure assigned to it.  When combined, their total is the cost of the strategic plan.  An accountant or brand manager would work on this budget.  Their man hours and rates should be considered when compiling the full costs of developing a marketing strategic plan.