Prep for 4th Quarter Online Marketing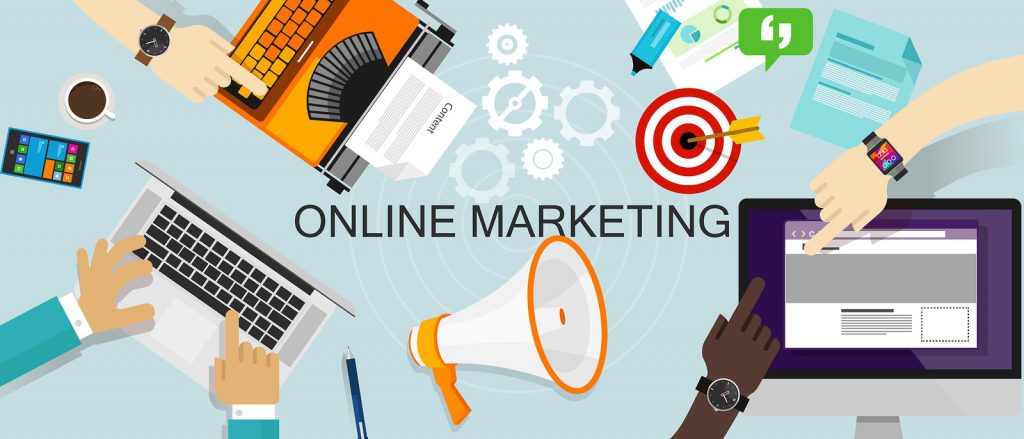 7 Things to Do Now to End  next year Better
It's third and down on the business calendar.  Time to review business goals set back in January and if needed, jumpstart lagging sales or build upon gains before year's end.
During the analysis of online marketing, consider how your business contributed to social media platforms, the output of articles, blog posts and online advertising.
2018 was a dynamic year in Internet Marketing. Major changes that can affect the small marketers occurred and should be considered as you begin to think about 2019.
Let's review some of the important changes in online marketing so you can consider redesigning an older website, reconsidering your appearance on social media.
1 – BE MOBILE
Believe it or not, the majority of people like to access a lot of information on their smartphones. In fact, mobile usage has surpassed desktop.  Google noticed and now they have started penalizing sites that don't display well on mobile devices by ranking them lower in search results. It means, Google is always looking for a change, and want you to change your website as per its standards.
Even if you don't care about search rank, it is necessary to upgrade your website into a responsive one on a phone as it's your visitor's right to access your website in proper layout. So, it's the best time to get your website redone.
2 – META
Meta Data is a set of codes that are read by search engine robots and stored so it can easily be available when a related search is made on the respective search engine (Google, Yahoo or Bing mainly). Meta includes the page title, page description, keywords and meta tags).
Keywords are also important so it is recommended to use your targeted keywords in page title, content, image alt text, URL, and tags. Keywords are important in both the cases either you are building a new site or just trying to improve an existing site. It's also very important to make sure that your website is optimized according to latest SEO standards.
3 – TECHNICAL SEO
When you say search engine optimization, most people think of keywords, content, and backlinks. But the fact is that Basic SEO is not that effective without Technical SEO. Technical SEO has now come out of the shadows and it should be considered by Webmasters very seriously.
Technical SEO is required for the backend of a website so it is easily available to search engines when a relevant search is made. Basically, technical SEO is a combination of some little fixes and techniques that can be handled by a Technical SEO Expert. Ask your webmaster for assistance or get an SEO Tuneup.
4 – IMAGE CONTENT
Since a couple of years, Instagram overtook Twitter as the second most popular social media platform. Why?  Images.  Humans are very visual creatures. 80% of human learning takes place visually.  So it's important to say it with pictures and to keep image content fresh.
Online images have a very high fatigue rate. With ad campaigns, Google allows up to 20 ads to be uploaded for a single campaign to avoid repetition of same images that are called as image fatigue.  Swapping out images is the easiest way to do routine SEO tasks on a website.
As a general rule, you should change all visual content on a website at least 4 times annually. Be sure to use image ALT Text tags so the search engines give you credit for your image content update.
5 – SOCIAL MEDIA
Nowadays, Social Media is #1 promotion tool used by small businesses. But, keeping up with the demands of social media is becoming a job in itself; know that the best way perhaps to do social media is not with relentless content generation but by sponsoring content or being an advertiser on these platforms.
Even Twitter had to make major changes in their website to showcase themselves as a profitable platform for advertisers just like Facebook, LinkedIn, and many other social media platforms.  As a small business owner, the goal is not only to become a content generator for the sake of being active in social media but rather to reach the audiences other authors generate. Know the difference between Social Media Networking and Social Media Marketing.
6 – ONLINE ADVERTISING
Advertising continues to be the most reliable and effective tool for generating a return online. Only advertising can guarantee Page 1 on Google using Paid Search, usually text ads.  Display ads always took a backseat to text ads in terms of click-through results.
Numerous studies on eye movement revealed display ads were a weaker link when compared to text ads.  Recent research, however, has shown that display ads provide a 20% lift in clicks for text ads when used jointly in a campaign. Clicks aside, only a display ad can tap into our need for visual stimulation and build a brand.
And you'd be surprised how little it can cost to run a Display Ad for your small business on prestigious Content sites that provide editorial people seek out rather than search for. Thousands of sites reach gender, community, professional, or industry audiences primed for your targeted ad messages.
Sophisticated tracking of individual behavior gets your message directly in front of your customers however you might define them even down to distinct behavior and habits. Wow!
Online Advertising is powerful stuff.
7 – BUDGETING FOR ONLINE ADVERTISING
People learn ad messages from a frequency of exposure. Longer sustained campaigns give audiences time to see your message, learn your message and act on it.
Finally, if you want to demonstrate your business as a prominent player, make 2018 the year to do so. You have to plan a 12-month marketing effort to give your business its boost to greatdom. $5,000 is a good starting budget for a business with revenues under $500k annually for online advertising.