How to Start a Freelance Web Designer Business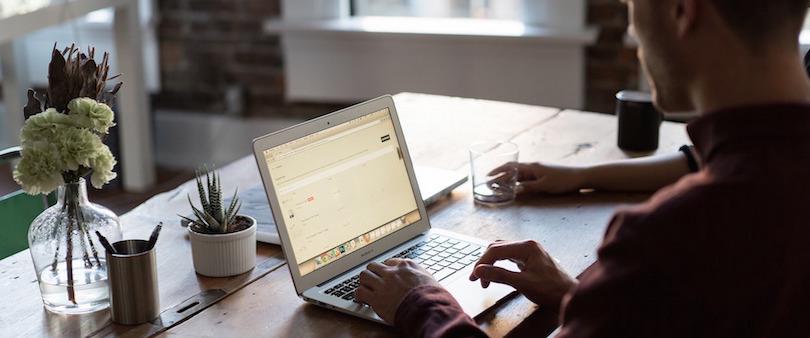 A website is a collection of individual pages, each one designed for both looks and functionality by a Web Designer.  Businesses large and small realize how important it is to have a presence on the web and turn to web designers to spearhead their website development projects.  Starting a business as a Web designer is very doable if you have the design skills and business know how to go solo successfully.
Job of a Web Designer
A Web Designer is someone who has both an artistic sense as well as the technical knowledge to design individual web pages, link them together through a navigation structure, and ensure that their discrete technical functions (also called applications) embedded in each page works as intended once the site goes live.
A Web Designer needs specialized skills that include graphic design, a working knowledge of HTML (hypertext markup language) which is the technical behind-the-scenes code that makes the Internet work, an ability to problem solve issues of functionality with various applications, and work with clients to understand and address their web needs to their satisfaction.
The Business of Web Design
Starting a web design business is similar to starting a business of any kind.  You must first possess the skills you purport to provide as services.  There are numerous places both online and off, where you can acquire web design skills.  Check your local community college for classes.
The most popular software for creating websites among professional web designers is Macromedia's DreamWeaver.  Microsoft Corporation also has a website design program called FrontPage.  In addition to being very skilled with web design software, most web designers are also proficient in using Adobe Photoshop.  Photoshop is a software program that lets you manipulate photographic images.  Images are almost as important as words on the Internet and a web designer must know how to refine, adjust, and manipulate images in various ways to use on web pages.
Web designers work or are themselves, web developers.  A web developer has a higher technical knowledge of the code language (HTML) and knowledge of how to write or apply the correct code protocols to make the functions of a website work each and every time. Those functions might be as technically routine as installing the checkout "cart" of an e-commerce website or as complex as encrypting millions of individual online accounts on a bank's website to ensure the utmost privacy and security.
Starting a Web Designer Business
With your web design skills in place, it's fairly easy to start a web design business.  Know though that the competition is tremendous – not necessary from small entrepreneurs like yourself – but large corporations from Microsoft to Go Daddy who practically gives websites away free to anyone who buys a domain name or as a packaged extra in a suite of unrelated software programs.  These free websites are simple templates but they allow rank amateurs to create a basic website for their small business, hobby, or countless other reasons.  These amateurs would have perhaps been your clients.  No worry, there are plenty of others out there who don't want the headache of even dealing with a template or want more than just a template website.  It is from these groups with unmet needs that you can source your initial paying clients.
You'll need to develop a design portfolio, a roster of website designs created by you that you can show to potential clients to demonstrate your particular design styles.   Your starting portfolio will no doubt be filled with websites created from design school assignments.  You should increase the breadth and depth of your portfolio by agreeing to design some of the many requests for website help that will come your way once you begin to tell friends and acquaintances that you're a web designer.
Accept as many of these as you can for little or no cost.  The goal is to improve your craft and build your credentials as a web designer.  You're not trying to make your fortune from these pro bono jobs.  Essentially you'll be using these little fish as bait to reel in larger ones.  Once you've got a decent portfolio that demonstrates both your graphics skills as well as your knowledge of various applications, post listings online on Craigslist and on freelance coder websites like Rent A Coder.
Keep Your Business A Going Concern
Do a great job on every assignment especially ones where clients rate your performance and those rating get published to other buyers.  Ratings include such areas as a frequency of communicating, ability to take direction, as well as site design and functionality.  Potential buyers look at coder ratings so it's important to please those employed by you as they can ruin your reputation if really dissatisfied with your work or working style.
Along the way, you'll have to legally set up your business as a sole proprietorship or other designation as advised by your attorney and/or accountant.  If you're legitimately in business, act like it by preparing written estimates, doing all work as specified, and sending invoices (ask for 50% payment up front and 50% before the site goes live).
Word of mouth will be your strongest form of advertising.  Keep your clients happy.  With hard work and perseverance, you should be well on your way to having a profitable freelance web design business.  Best of luck to you!